[EVENT RECAP] Pickathon Festival
Nestled in a farm located in a place literally called "Happy Valley," Pickathon is the Pacific Northwest's answer to the hell that is the modern festival experience. Too many people? Pickathon has an attendance cap of less than 4,000 people. Horrific environmental impact? Pickathon mandates reusable plates, cups, and eating utensils, mindfully lessening the impact that thousands of people can have upon a place. Running haggard from set to set? Most of the performers at Pickathon play more than once a weekend, meaning that catching them is more likely than not. Even so, with the sheer amount of talent walking amongst the trees, the weekend was destined to be filled with tough choices.
Arriving early on Saturday morning, I was convinced that the event planners had scheduled Ural Thomas and the Pain in the Galaxy Barn just before noon as a cheerful pick-me-up for the grungy, hungover masses. As the temperatures climbed and the barn turned into a sauna, the empty room that greeted me at 11:40 filled up to its brim before Ural took the stage. Mr. Thomas was almost a lost gem of Portland before being prompted to start making music that he has been making all of his life, a swagger-filled soul straight out of another time and place. Originals like "Pain is the Name of Your Game" and "Ace of Spades" (which housed the best lyric of the festival "I don't gamble, I'm a winner..") surely won over numerous converts, and his masterful cover of "You Got What I Need" was the icing on the cake.
Out of the darkness and into rampant sunshine for the next set of the day, Mikal Cronin. Every year Pickathon has a different ratio of hard-rock bands, and this year the heaviness seemed to be a focus, with Cronin shaking the chests of the sun-addled, beer swilling afternoon crowd with a thick fuzz straight from the heart of San Francisco.
The first tough choice of the festival loomed: Valerie June or Unknown Mortal Orchestra? I had seen UMO open for Toro y Moi way back in 2011 and was eager to see how success had treated them, but the combination of the Woods Stage and the description of Valerie June as a very pretty southern lady by my accomplished photographer friend was enough to convince me to head to the Woods Stage for some shade in the latter part of the afternoon.
On my way there, however, I spied a newer addition to the festival, a venue constructed entirely from wooden pallets. As it happened, a highly recommended band, Quilt, was slinging their laid-back ethereal sounds from those wooden confines as I passed. The energy of the band prompted me to climb up the side of the structure and position myself for some up-close photography, though upon reflection this was most likely a distraction to the famously polite Oregon crowds. This was confirmed upon my asking backstage if I could repeat the feat, where a sweaty and tired-sounding stage manager said dryly , "I can't have you standing anywhere on the structure." Fair enough. Quilt's performance enthralled the audience and wafted through my ears on my way into the leaves.
From one revelation to the next, Valerie June opened my eyes to the power of classical Texas folk/honky-tonk inspiration. The absolutely beautiful setting of the Woods Stage probably helped this metal-head swallow a purely country pill, there was no choice but to smile as she sweetly and earnestly preluded many of her songs with stories of their inspiration and inception. Any audience member in attendance would agree, it was impossible not to fall a little bit in love in the afternoon shade, with moments of pure Americana being constructed and then disappearing just as quickly on the humid breeze.
Speaking of a humid breeze, one aspect of summers in the Pacific Northwest is that the temperature graphs tend to look like a right-aligned bell curve, with the early evening hours becoming somehow more sweltering than midday. This meant that my only respite was inside to a space deemed the Lucky Barn. Speaking to the gathered masses outside, the jist was that the barn was cleared out after each set. I'm not sure if this was to recycle the crowd or to give the band more privacy for set-up, but it seemed an odd practice regardless, with many people simply leaving their personal belongings on their chairs to claim them. I wandered into this strange environment for Angel Olsen, with whom I shared some slightly awkward conversation after she complimented my St. Louis Cardinals hat, being a Midwesterner herself. Her set was a fine showcase of her unique and amazing voice, interrupted by more awkward conversation from a radio host asking questions which prompted more than one eye roll from me and answers of about the same quality.
The main word I have underlined in my mental notebook concerning Warpaint's set on the main stage Saturday night is "impressive." This year's self-titled album has been garnering critical praise, and it is easy to see why the band are festival favorites wherever they go. Their set was flawless, full of passion and energy. I had never heard a single note before seeing them take the stage and left the evening a fan of the band in general and the stellar Stella Mozgawa specifically. The completely captivated audience seemed to feel the same way as infectious yet chilled out sounds washed over them a waxing crescent descended to the west.
A long day of sets on Saturday ended where it started, in a packed, sweaty barn. This time, however, it was for current indie-darlings The War on Drugs, or as will refer to them, a poor man's amalgamation of Kurt Vile and Bruce Springsteen. I don't usually have many hard and fast rules about shows, but one thing I cannot abide is when bands give the sound technicians a hard time, which was definitely a part of the build up to their set. I heard afterwards that the band had a similar experience on Friday, but there's really no excuse, the dude who runs the Galaxy Barn's sound is a silver-haired, pony-tailed badass. If I went into the set skeptical, I left even more-so, though from my observation dedicated fans of the band would probably vehemently disagree, as there was plenty of dancing, cheering, and silent lip-syncing as the show went on.
Sunday started later than Saturday, with my first band of the day being The Men, from Brooklyn. Once again I noticed the tendency of Pickathon to pick hard rock bands that are solid but lack any real sense of danger, and the music reflected that sensibility, with measured bursts of emotionality controlled by a keen sense of musicianship but no threat of explosion. I kept imagining how the set would have gone if The Men would have been passing a bottle of Jack around the stage.
Cuteness continued into the afternoon with Marco Benevento. I promised myself I wouldn't make any kind of Zach Galifianakis references but the urge is just too strong and the similarities too striking. His cover of The Knife's "Heartbeats" was world class.
I decided to retreat into the woods for the rest of my night. First up in the shade were Parquet Courts, a band whose last two albums, Light Up Gold and Sunbathing Animal have put them near the top of the New York art/rock/punk scene. This was a return trip for the band, and the crowd was ready and waiting for them, standing with tense energy and cigarettes waiting. There was no disappointment as the band ripped through their set, displaying a huge emotional and sonic range for their entire hour and getting a usually mild-mannered crowd to try some moshing and crowd-surfing. Afterwards I saw at least one member of the band purchase and consume chocolate balls which more than likely contained either weed or mushrooms. All I could do was smile as the line between band and festival-attendee was obliterated by a fungal tidalwave.
The last band of both my evening and festival was Blind Pilot. The rough and tumble crowd of neer-do-wells was largely replaced by doe-eyed young women who literally screamed when lead singer Israel Nebeker was checking his mic. With a variety of musical genres represented, Pickathon doesn't exactly lend itself to pigeon-holing, but it is tough to imagine that the founders didn't have folksy, down to earth bands like Blind Pilot in mind when they decided to open up their acreage to the public for musical consumption. Blind Pilot also gets the award for best vibraphone playing of the weekend.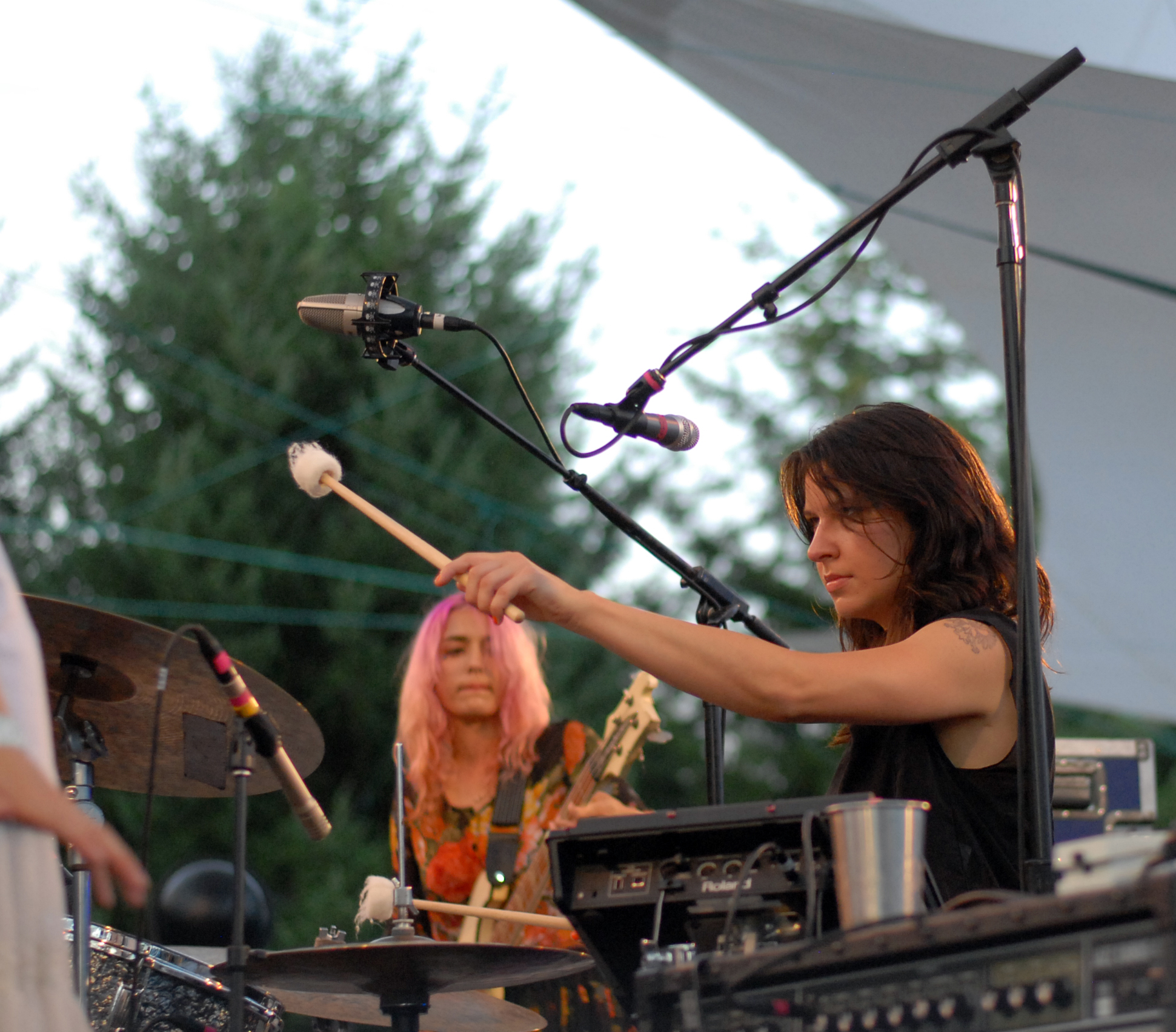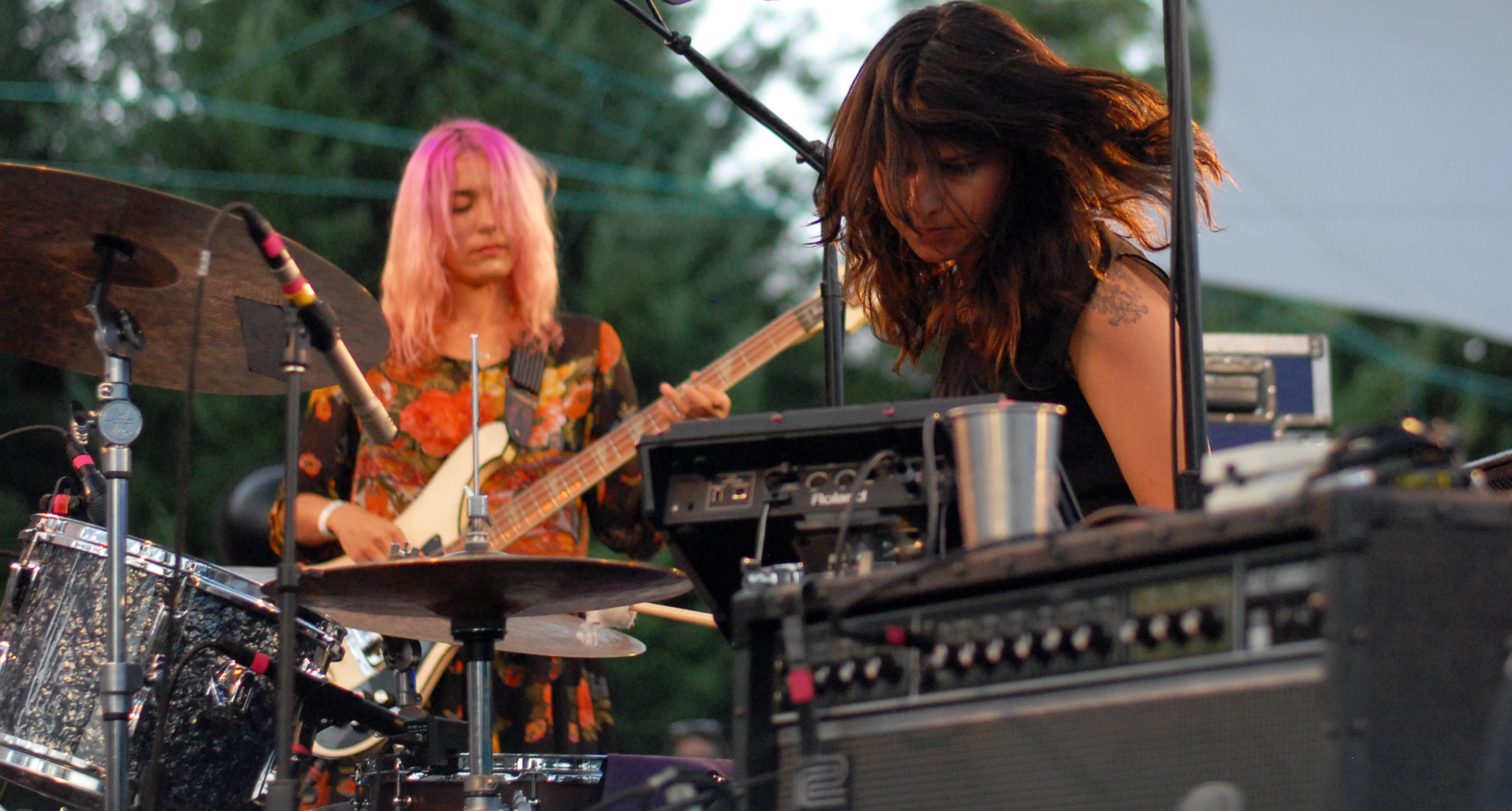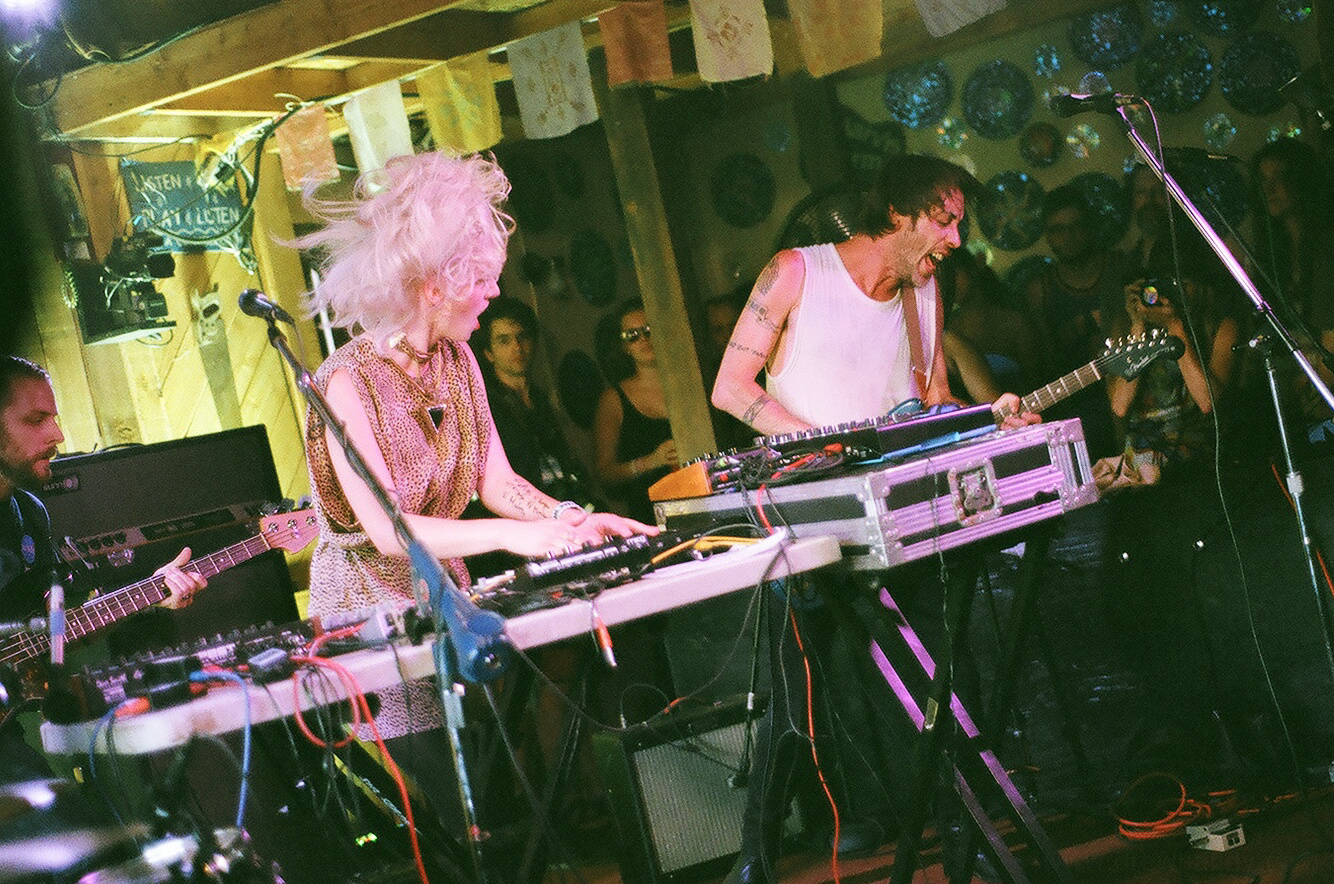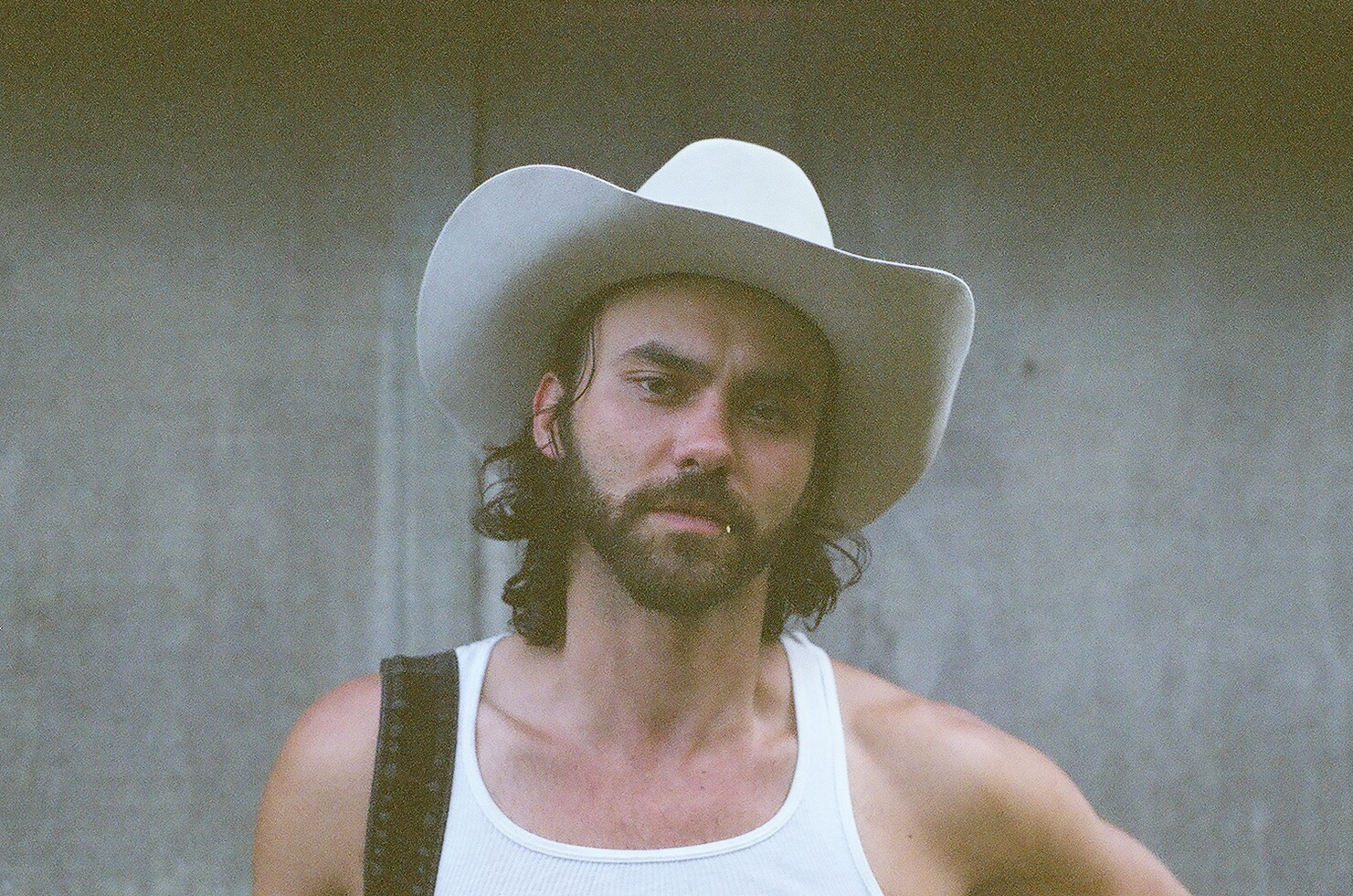 Scroll through the photo album above to see all the wonderful photos our new friends Drew Bandy and Aaron Sharpsteen took over the weekend.